Appetite is proud to announce that we're hosting this opportunity for artists CPD at a heavily subsidsed rate in association with
a-n, The Artists Information Company
.
Led by
WeDidThis
founder and producer Hen Norton.
This workshop is designed to explore and discuss an alternative approach to fundraising for creative individuals and organizations. It is applicable to artists working across a variety of mediums. The session is presented by Henrietta Norton an artist, creative producer and Founder of one of the first crowdfunding platforms in the UK;
www.wedidthis.org.uk
This workshop includes activities that help participants explore the process of marketing creative work, building relationships and networks and practically identifying the challenges faced by creative individuals and organisations. It also highlights how social networking tools and online platforms can be best utilised to develop funding streams and identify, build and understand your audience networks which in turn can be used to inform your own project, brand development and longer term business strategy.
Am I eligible?
Open to all artists and individuals working in the arts such as curators and project managers.
Cost
Tickets for this event are £10. Costs are subsidised by Appetite and
a-n, The Artists Information Company
.
Buy tickets for Granted: Crowdfunding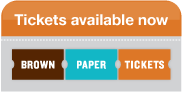 Parking:
Parking is available at Clementsons Mill
All Day Parking costs just £5.00
(7am - midnight)
ST1 4AA
Appetite is part of the
Creative People and Places Programme
and is supported using public funding by the National Lottery through
Arts Council England
.
Appetite is led by the
New Vic Theatre
in partnership with
B Arts
,
Brighter Futures
,
Partners in Creative Learning
and
Staffordshire University
. Appetite is also supported by
Stoke-on-Trent City Council
.